FROM CONCEPTION TO COMPLETION, YOUR PROJECT IN THE HANDS OF OUR EXPERTS
We are a French manufacturer, specialist and leader on the national market, but also a major player on the international market in the area of small childcare, feeding and hygiene accessories, essential to the well-being of babies, but also in the area of feeding accessories for animals.
We carry out for our customers the design and development of all types of projects:
Teats, pacifiers, little childcare
Accessories
Technical parts
Animal teats
A family business since 1972, we have two ISO 9001 version 2015 certified factories, located in the heart of the Auvergne region. We specialize in the rubber and silicone processing sector (compression and injection molding processes). Our employees have been combining their strengths and expertise for more than 30 years to develop your new projects and provide you with innovative solutions, adapted to your needs.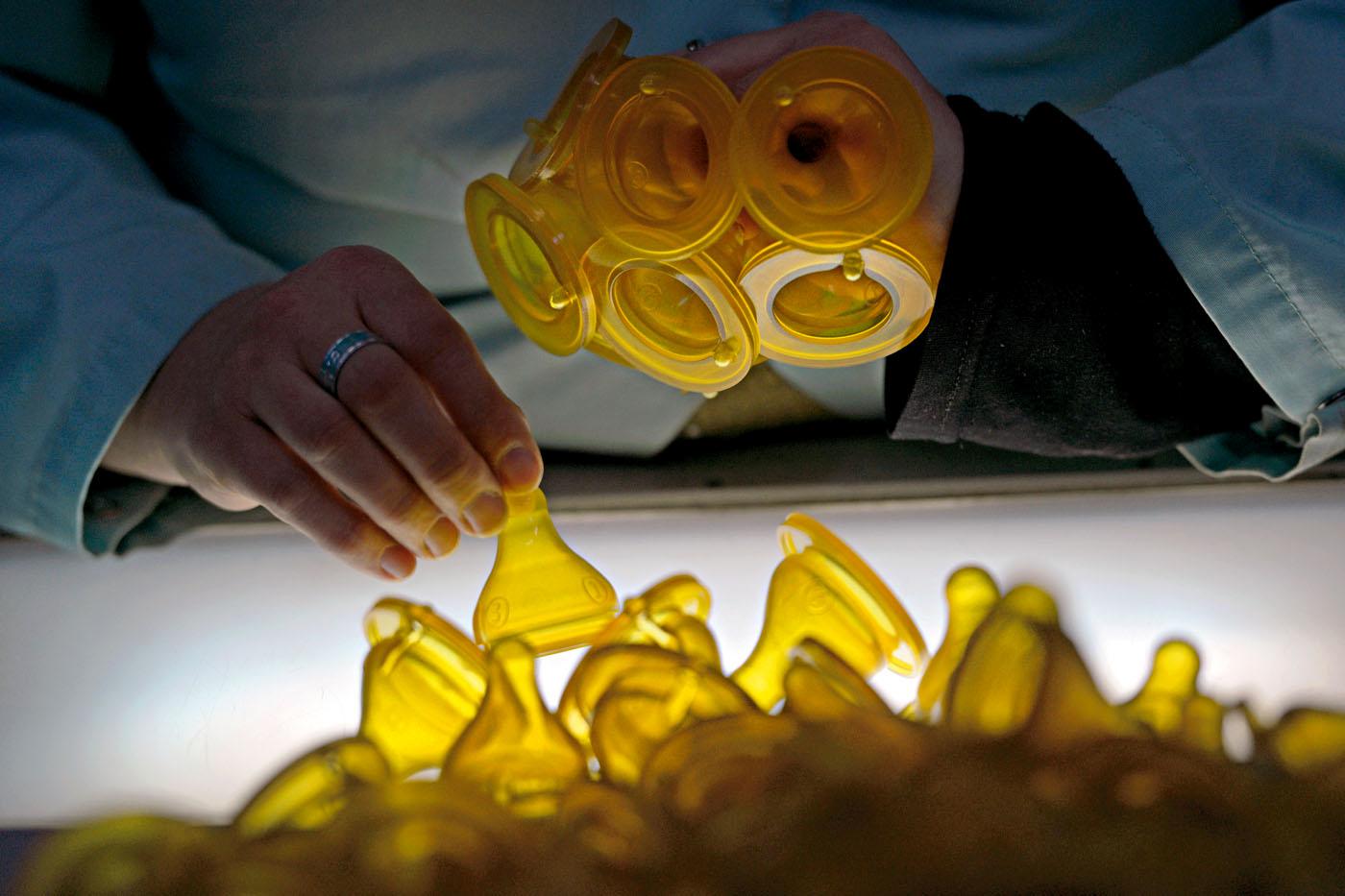 Since November 2020, SPCV has been part of the Borflex Group, which specializes in the design, prototyping and manufacturing of elastomeric parts; rubber, silicone, LSR (Liquid Silicone Rubber); pultruded composite profiles and molded composite parts.
As a creator of solutions, BORFLEX® places innovation at the heart of its strategy, from design to global control of the supply chain. BORFLEX® supports the leading industrial groups and their suppliers. The group has more than 375 employees serving customers in over 30 countries around the world.